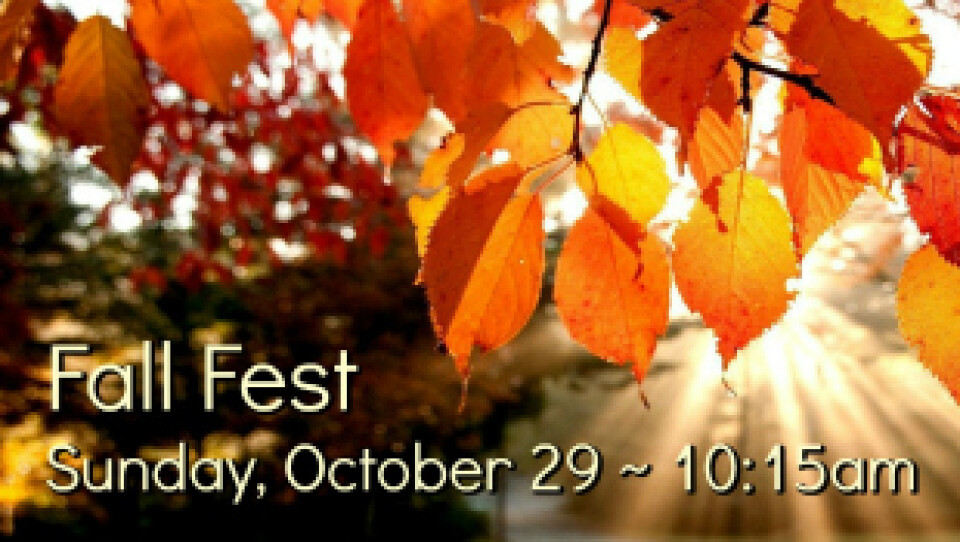 Sunday, October 29, 2017, 10:15 AM - 11:20 AM
Join us for our Sunday morning Fall Fest Worship Service. You'll experience a warm and welcoming community.
We are excited to welcome Minnesota Adult and Teen Challenge Choir to our Fall Fest Worship Service. The mission of the Minnesota Adult and Teen Challenge is to assist teens and adults in gaining freedom from chemical addictions and other life controlling problems by addressing their physical, emotional and spiritual needs.
One of the ways Minnesota Adult & Teen Challenge reaches out to area churches and the community is through their resident choir. Each weekend the choir visits churches sharing music and testimonies. The MnTC choir has had the pleasure of ministering to a wide variety of churches in Minnesota and western Wisconsin. Their goal is to be a blessing to congregations by testifying about God's healing power in our lives and helping others see that with Him, they too, can overcome their struggles. You're sure to be blessed by their ministry!
We will collect a special offering to be divided evenly among three organizations: MN Adult & Teen Challenge, missionary Jackson Helstad at the Pine Ridge Indian Reservation in South Dakota, and Covenant World Relief.
An All-Church Potluck will follow the Worship Service. Please bring a dish or two to share with our special guests and each other.
Sunday Morning Info:
Nursery care is provided during our Worship Service for infants through age 2.
We offer Sunday School from 9:00 – 10:00am for Pre-K up through adults. We also provide a nursery for birth through age 3 during the Sunday School hour.
Bring a dish or two, and stay for the potluck after the Worship Service.