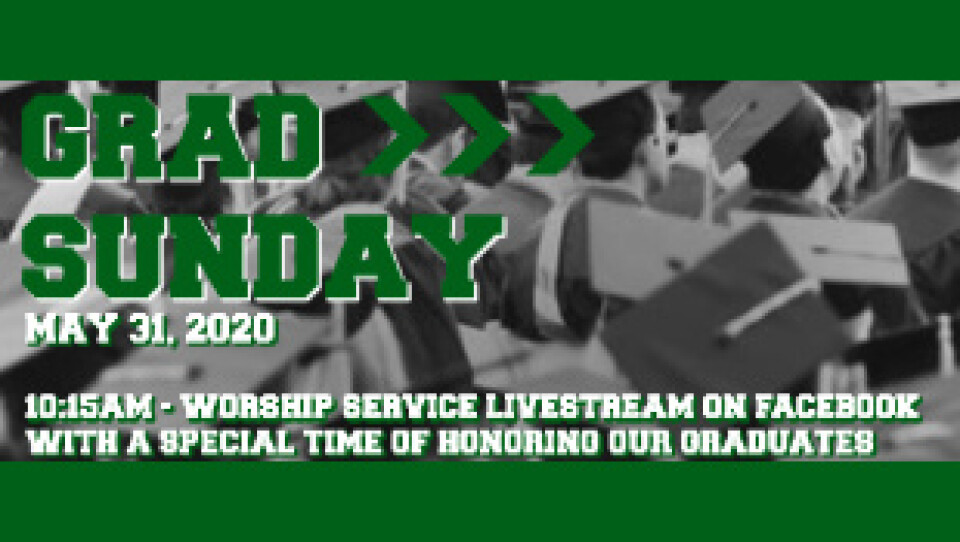 Sunday, May 31, 2020, 10:15 AM - 11:20 AM
Today we will be honoring our 2020 graduates during our Worship Service Livestream on Facebook!
Out of love and concern for the health and safety of our church family and the community during the COVID-19 outbreak, today's Worship Service will be held via Livestream on our Facebook page. To access today's service, click HERE and scroll to the post for this live event.
To share prayer concerns, email pastor steve.
To receive updates on when our services and ministry activities will resume you can: subscribe to our weekly eNewsletter on our Resources page; or contact the Church Office; "Like" our Facebook page; or continue to visit our website.
To see what RECC is doing about the Coronavirus, click HERE.