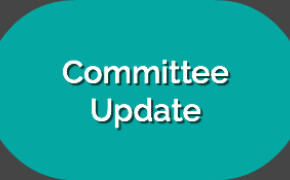 What does the Pastoral Relations Committee do?
Pastoral Relations Committee
The Pastoral relations Committee (PRC) is a standing committee of the RECC that is mandated by our constitution. The PRC is currently chaired by Tony Fichter and the vice-chair is Jan Carr. The PRC also includes a member of each of our boards; Rachel Krahn (Christian Formation), Sonya Peterson (Missions & Outreach), Bill Brandt (Deacons) and Mark Tangen (Trustees). In addition, Kelly Christianson and Karen Granitz are included as our two "at large" members. The pastoral staff also attends the PRC meetings.
The mission and purpose of the PRC is to ensure a healthy and mutually beneficial relationship between the congregation and the pastoral staff. We do this by assuring that the needs of the pastors and their families can be brought forward for discussion, consideration and prayer. We facilitate the completion of annual performance evaluations. We deal with specific grievances and pastoral crisis. We provide positive encouragement and expressions of gratitude or thanks. Most importantly, we assume the duty and responsibility of praying for our pastors and their families.
The PRC values openness, honesty, boldness, trust and support. We strive to keep the PRC meetings a "safe place" for candid discussions by maintaining total confidentiality. Any topics discussed within the PRC are only disseminated on a need to know basis. If there are issues or concerns that individuals within the congregation would like the PRC to address with the pastoral staff, you can be confident that we will make every effort to ensure that they are handled discreetly and appropriately. If you want to provide feedback, you can contact any one of the PRC members and share your thoughts. If you wish to remain anonymous, we will respect your request. Of course, it is important to recognize our pastoral staff for a job well done, so we welcome your compliments or kudos as well so we can pass them along.
The PRC meets quarterly or as required in the event there are any pressing issues that need to be addressed. We ask that you pray for the PRC that we would always be operating within God's will and that the Holy Spirit would provide us with the wisdom and discernment necessary to bring honor to this congregation for His glory.
Respectfully Submitted,
Tony Fichter