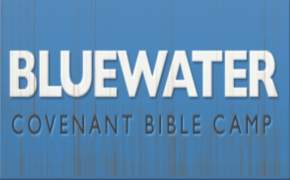 An update on Bluewater Covenant Bible Camp
Bluewater Covenant Bible Camp Update
Bluewater Covenant Bible Camp changes lives for Christ! And we at Roseau Evangelical Covenant Church get to be a part of this.

It is only July and we have sent people to help with the Bluewater Welcome Center extreme build, helped at Work Weekend, had people attend Men's & Women's retreats, heard amazing stories from those who attended family camp and sent a bunch of kids to the youth camps. Our Highlanders camp (students entering 11, 12 & 2016 graduates) had record numbers! That is truly amazing!

We do not want finances to prevent people from attending camp and because of the generous donations by people from our church we have blessed 15 kids & their families with partial or full scholarships already this summer. Also, we don't want the camp experience to end when the kids come home. So following each camp we host a get together for them and their families where they can share Bluewater stories, watch their camp's DVD and have root beer floats. What an opportunity to hear stories of God working in the lives of these campers.

By the end of August, we will have sent more than 175 kids from our area to camp. What a community outreach! We could not do this without the help of many people including our bus/van drivers & chaperones.

Thank you for being a part of what God is doing through our community, RECC, and Bluewater.

Traci Fichter

If you want to hear more about Bluewater, be a part of this ministry or donate to the scholarship fund contact Traci Fichter.